8 of 10 Filipino voters want candidates to prioritize family planning – Pulse Asia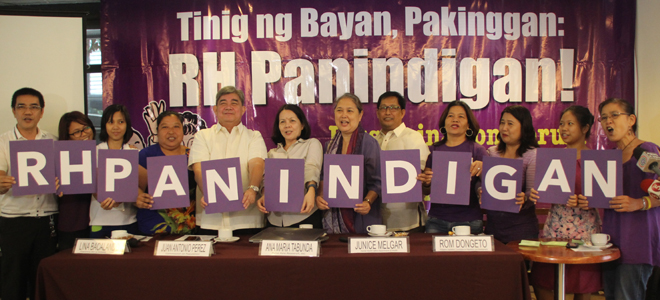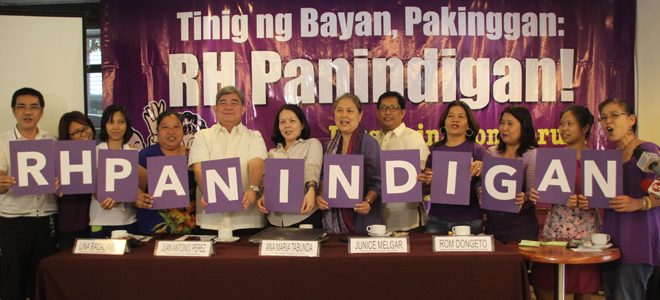 March 29, 2016
Eight out of 10 or 79% of Filipinos say it is important that candidates include family planning in their programs of action, according to a recent Pulse Asia survey.
The survey, conducted on February 15–20 among 1,800 registered voters across the country, revealed high public preference for family planning. 95% of the respondents say it is important to have the ability to plan their families, an increase of 5% from the result of a similar survey in 2010.
Most Filipinos—nine of 10 or 86%—also want the government to allocate funding for family planning services, the survey found.
The Philippine Legislators' Committee on Population and Development (PLCPD), which sponsored the questions on family planning in the Pulse survey, cited the results in stepping up pressure on the current and next government to fully implement the Reproductive Health Law and allocate sufficient funding for its implementation, including family planning services.
"The people have spoken. Candidates should prioritize family planning and ensure the full implementation of the RH Law," Romeo C. Dongeto, PLCPD executive director, said.
Dongeto lamented that despite the clear mandate of the law, some officials at the national and local level hamper the free provision of family planning services. RH Law critics outside the government also continue to challenge its implementation, recently scoring a temporary restraining order (TRO) from the Supreme Court halting government procurement and distribution of birth control implants.
Funding for family planning services for this year was also slashed by P1 billion during the bicameral conference for the General Appropriations Act. Meanwhile, at the local level, anti-RH officials like Mayor Sally Lee of Sorsogon City moved to ban use of modern family planning in their localities. RH advocates fear that these moves will reverse gains in promoting responsible parenthood and improving maternal health.
The country has failed to achieve its Millennium Development Goal to reduce maternal deaths. According to the 2013 National Demographic and Health Survey, there are 221 maternal deaths per 100,000 live births – far from the target of 52 maternal deaths per 100,000 live births by 2015.
"Filipinos, especially the poor, need information and services to plan their families and improve their reproductive health," Dongeto said.
Dongeto also stressed that young people should have access to family planning services, given the rising incidence of teenage pregnancy in the country.
The Philippines has the highest teenage pregnancy rate in Asia, according to the United Nations. One in every 10 or 14% of Filipino girls aged 15-19 years were either pregnant for the first time or already mothers in 2013, according to the 2013 Young Adult Fertility and Sexuality Study. "The 2016 elections is an opportune time to choose the next set of leaders, from the national down to the local level, who will ensure the meaningful implementation of the RH Law, including funding for family planning, one of its important elements," Dongeto concluded.