As an organization advocating for human development in the Philippines, PLCPD continues to strive to address policy issues that affect the lives of vulnerable Filipinos through population and human development legislation. Through our concerted efforts and with the help of our partners, we were able to shepherd the successful enactment of landmark laws that uplift the quality of life of Filipinos.
The PLCPD Legislative Agenda for the 18th Congress is a new set of commitments that prioritizes the rights of women, children, and other sectors, and puts forward the concerns and aspirations of vulnerable sectors in society. As a platform for cooperation and advocacy, this agenda will unite the members of PLCPD toward one common goal – to expand people's choices and opportunities so every Filipino can live a better life.
Children's rights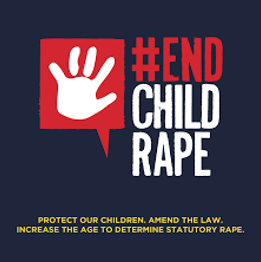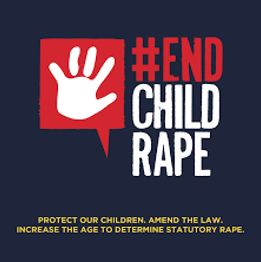 Raising the age of statutory rape. Increasing the age for determining statutory rape to at least below 16 and to provide equal protection for all victims of sexual abuse regardless of their gender.

Strengthening of Juvenile Justice and Welfare Act and opposing the lowering of the minimum age of criminal responsibility

. Retaining MACR at 15 years old and strengthening the implementation of the Juvenile Justice and Welfare Act.
Civil registration and vital statistics. Amendment to the Civil Registry Law to institute a comprehensive, inclusive, and efficient CRVS system and to address the needs of the more than 5 million Filipino children whose births are unregistered.
Inclusive education. Specifically naming and clearly identifying "children with disabilities" as a target group for inclusion in the national law for education and ensuring that they eventually overcome barriers to receiving an education.

Protection of the rights of children affected by the war on drugs.

Mandating government institutions to provide immediate response to the trauma and psychosocial needs of children left behind, and creating resolutions that would call an end to the war on drugs.

Amendment to Domestic Adoption Act.

Transforming the adoption process into a purely administrative process, thus expediting the process, greatly minimizing the cost and de-clogging our courts, potentially resulting in more people to embark on adopting a child.
Oversight on five child protection laws. Review of the implementation of five landmark child protection measures including RA 7610, RA 9208, RA 9344, and RA 9775.
Women's rights, sexual and reproductive health and rights, and the prevention of violence against women and girls
Prohibiting child, early and forced marriage.

Prohibiting the practice of child marriage by declaring it a criminal act and providing appropriate programs to help practicing communities turn away from it.
Divorce. Instituting absolute divorce and dissolution of marriage in the Philippines to give full relief not present in existing laws to couples in intolerable and irreconcilable conditions and protecting women, men and children in abusive marriage relationships.
Prevention of adolescent pregnancies. Reviewing the mandate of RH Law for comprehensive sexuality education and making necessary information and services on RH accessible for adolescents.
Congressional oversight and review of RH Law. Making implementing agencies accountable for their mandate in ensuring: (1) family planning services, (2) reproductive, maternal, newborn child, and adolescent health at all levels, (3) massive information dissemination and awareness-raising and sexuality and RH education, and (4) adequate funding for the law.
Rural development and adequate housing
Magna Carta of Young Farmers. Promoting the social and economic well-being of young farmers by developing their skills and capabilities and eliminating discrimination against them by recognizing, protecting, fulfilling, and promoting their rights.
National Land Use Act. Instituting a comprehensive framework on land and water use.
Land Acquisition and Distribution.

Allowing cases where there is an existing Notice of Coverage to proceed with finality even beyond the expiration of funding for the agrarian reform program.

Coco Levy Trust Fund. Protecting the coco levy funds for the ultimate goal of accelerating the full use of coconut levy assets and funds for the benefit of coconut farmers and the development of the coconut industry.
Creation of Department of Fisheries. Creation of a Department of Ocean, Fisheries and Aquatic Resources, which will manage, conserve, and develop our fisheries and aquatic  resources and rationalize all ocean sector initiatives within our jurisdiction.

Magna Carta of Workers in the Informal Economy.

Providing social protection such as social security, health care assistance and social welfare and safety nets, skills building / training, addressing gender gaps, and setting standards in informal economy.

Creation of Local Housing Boards.

Providing an administrative machinery at the local level to effect the full implementation of the UDHA, cope with the fast pace of urbanization in the country and institutionalize multisectoral representation in local housing initiatives.
Public health and tobacco control
Amendments to Tobacco Regulation Act of 2003 (RA 9211). Making tobacco control policy framework in the Philippines health-oriented and aligned with the FCTC by: (1) making 100% smoke-free public and enclosed spaces, (2) raising the minimum age for buying and using cigarettes from 18 to at least 21, (3) removing the industry from IAC-T and strengthening compliance with FCTC 5.3, and (4) enforcing TAPS ban.

Regulation of electronic nicotine delivery systems.

Stringent regulation of ENDS through a comprehensive law that will regulate the packaging, use, sale, distribution, and advertisements of these unregulated harmful products. The regulation must ban access of young people below 25 years old to these products, ban all flavors, and have the Food and Drug Administration as the regulatory body.

Higher tax on alcohol and e-cigarettes.

Decreasing risks to NCDs through prohibitive price of alcohol and e-cigarettes and  earmarking revenues from tax to fund universal health care.