Children's Month celebration launched at the House of Representatives
November 9, 2016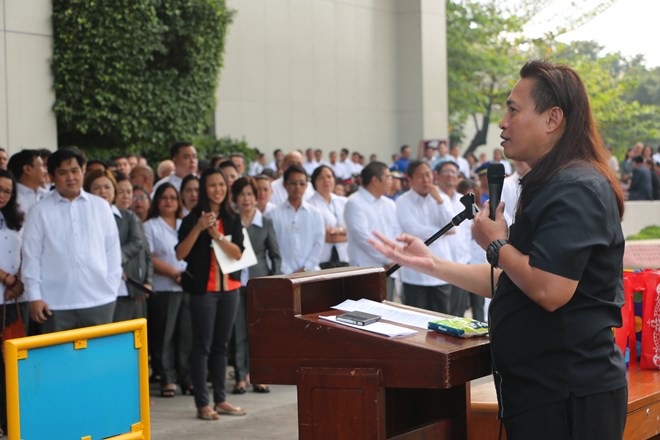 The Child Rights Network (CRN), through its convenor, the Philippine Legislators' Committee on Population and Development (PLCPD), launched the celebration of Children's Month at the House of Representatives (HOR). The launch was done during the monthly flag ceremony of the HOR Secretariat on November 7, 2016, with the rousing and engaging speech of PLCPD Chair for HOR, Rep. Teddy Baguilat.
"This is the best time to reflect if we are indeed doing our best to protect, promote and fulfill children's rights. All of us have an inherent stake and responsibility in helping them achieve their full development and potential," he urged the audience.
He discussed the different clusters of children's rights: survival, development, protection and participation.
"Participation rights are given the least priority in current and proposed legislation. Children have the right to be heard especially about matters concerning them. Let us genuinely listen to them," said Rep. Baguilat.
He also talked about the different deprivations being experienced by Filipino children. For instance, one in every three Filipino children is stunted and chronically undernourished. The Philippines is also among the top 10 worldwide with the highest number of out of school children at 1.2 million. Many children still experience various forms of abuse, neglect and exploitation.
Since his service as a local chief executive—both as mayor of Kiangan and governor of Ifugao—children's rights have always been among Rep. Baguilat's priorities. He proudly shared how Ifugao was awarded as one of the most children-friendly local government units during his term for their ordinance prohibiting corporal punishment.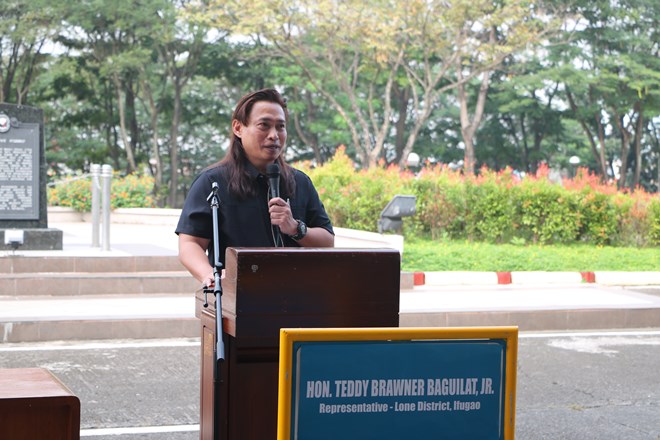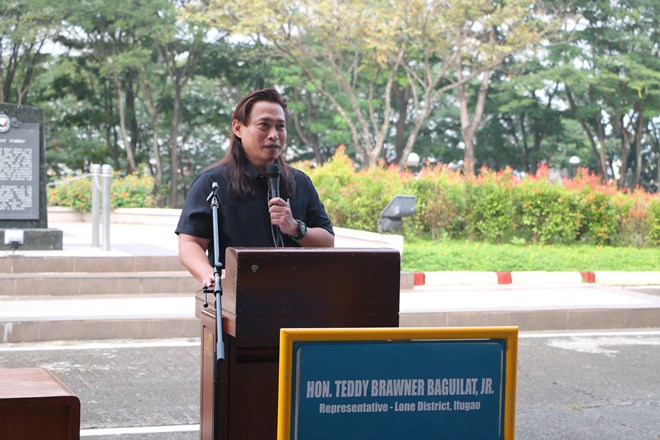 In his message during the launch, Rep. Baguilat thanked PLCPD, CRN and UNICEF for supporting him in his efforts for children's rights when he became a legislator. He vowed to strengthen his commitment this 17th Congress. He encouraged the HOR secretariat to support the children-related legislative agenda of PLCPD. These include the First 1,000 Days, maternity protection, positive discipline, children in situations of armed conflict, civil registration and vital statistics, access of minors to services on HIV and reproductive health, children's participation in DRRM, increasing the age of statutory rape, and strengthening the Juvenile Justice Welfare Act.
"There are more than 40 million Filipino children counting on us to pass laws to defend and promote their rights. This Children's Month, we should put children at the heart of our work," Rep. Baguilat said as he closed his message.
With the support of UNICEF, Child Rights Network has lined up a series of activities in the week of 21-24 November in time for the celebration of Children's Month. The activities include children's dialogue with legislators, poster-making competition for children. An exhibit and different booths to raise awareness on children's rights will also be mounted during the week-long celebration.
CRN is an alliance of government and non-government organizations advocating for the enactment of policies that will protect and fulfill the rights of Filipino children. PLCPD currently serves as CRN's convenor.