Dialogue highlights crucial role of LGUs in RPRH Law implementation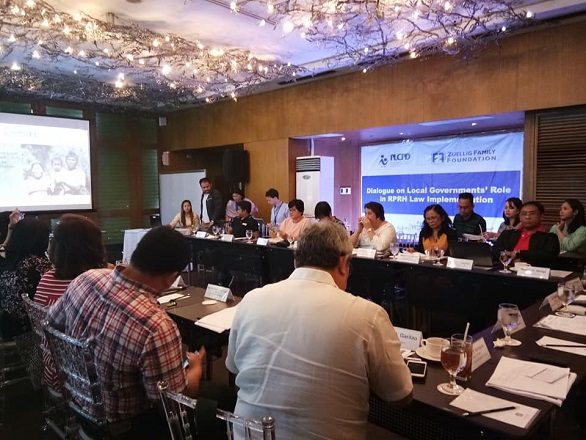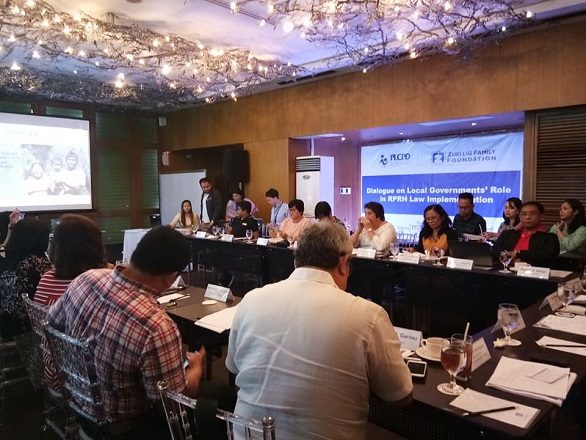 Recognizing the crucial role of local government units (LGUs) in the full implementation of the Responsible Parenthood and Reproductive Health (RPRH) Law, the Philippine Legislators' Committee on Population and Development and the Zuellig Family Foundation organized a dialogue that discussed best practices as well as challenges of LGUs in the implementation of the law on April 17.
Among the highlights in the dialogue are the experiences, best practices, challenges, and recommendations of local government units in implementing family planning (FP) and adolescent sexual and reproductive health (ASRH) programs. Dr. Arvin Alejandro, Sarangani Provincial Health Officer, shared their initiatives including Tutok Buntis which had been promoting services for mothers and their babies. Mayor Cielo Krisel Lagman-Luistro of Tabaco City, Albay stressed the importance of having teen centers and developing youth ambassadors. Mayor Melchor Mergal of Eastern Samar shared that they have had zero maternal death since 2014 due to their initiatives on mainstreaming adolescent reproductive health.
Mr. Romeo Dongeto, PLCPD Executive Director said that local government units should be accountable for the implementation of RPRH Law. Dr. Angelito Umali, UNFPA National Program Officer, recommended the need to have skilled birth attendants, emergency obstetric and new born care and family planning. Dr. Juan Antonio Perez suggested that Commission on Audit (COA) and the Department of the Interior Local Government (DILG) should discuss on the utilization of (Gender and Development) GAD Budged. Dr. Jose Rodriguez, Chief of Party of VisayasHealth recommended that the best time to talk about family planning to mothers is right after they have given birth.
Asec. Rhea Penaflor of National Youth Commission (NYC) showed commitment in addressing adolescent reproductive health. Likewise, Dr. Ruby Constantino, Director of Family Health Office of Department of Health (DOH) has expressed that DOH will work closely with LGUs for the implementation of RPRH Law.
Recommendations that were put forward by the participants include having clear guidelines on the utilization of GAD fund for RH programs although it is still best to have dedicated funds for RH from the LGUs' allocation for health, including RH in the indicators for Seal of Good Local Governance, and promoting health and RH as part of good governance and accountability of local governments.