#GirlDefenders Vote reunites women and girls' rights advocates in culmination of National Women's Month celebration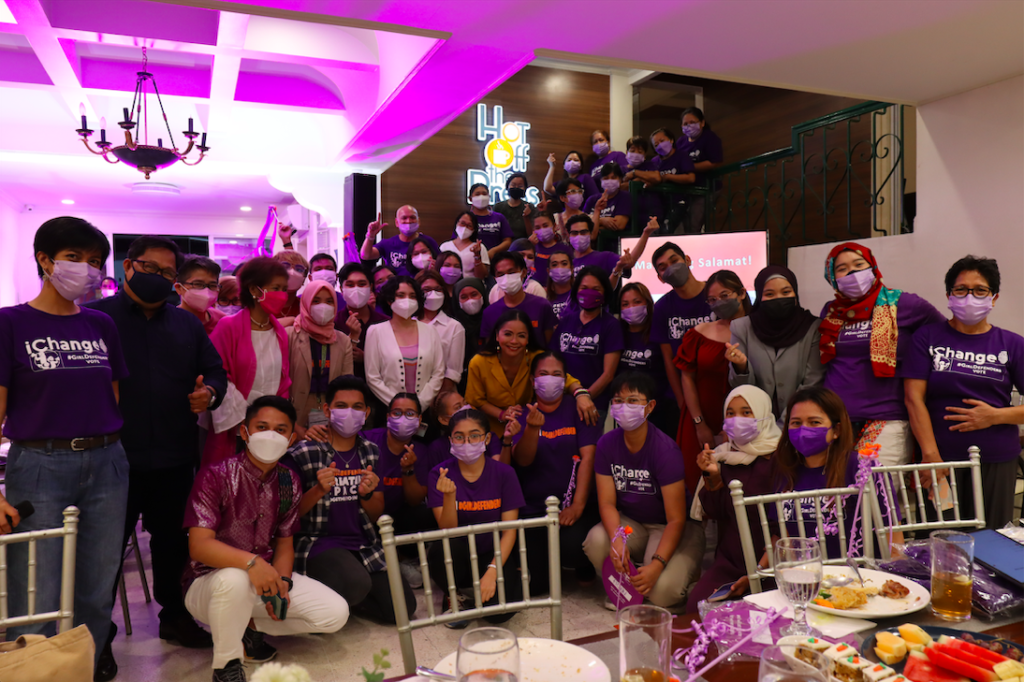 About 20 women and girls' rights organizations gathered in Quezon City tonight to talk about what voting for women and girls' rights means to them – amplifying the issues of women and girls as a priority agenda in the 2022 elections. 
In his message, Mr. Romeo Dongeto, PLCPD's Executive Director, highlighted the legislative milestones in reproductive health and the prevention of violence against women and girls in the 18th Congress namely, Republic Act (RA) 11596 or the Prohibition of Child Marriage Law and RA 116481 or the act raising the age of statutory rape from below 12 to below 16 years old. Mr. Dongeto described the efforts of the #GirlDefenders Alliance, PLCPD, and its networks to sustain these gains with the launch of the #GirlDefenders Vote under the iChange electoral campaign. Mr. Dongeto ended his speech by reminding each and everyone to vote that reflects one's aspirations and values.
The #GirlDefenders' Agenda was formally launched and shared by PLCPD Advocacy Manager Angie Ramirez, Ms. Farhana Tala Ganoy from the Maguindanao Alliance of Youth Advocates, and Mr. Jamal Pandapatan from Linding Ko Kalumbayan. The #GirlDefenders' Agenda includes the following: 
Passage of the bill on adolescent pregnancy prevention to address the issue of children having children which makes girls vulnerable to negative health, social, and development impacts;
Implementation of mandatory comprehensive sexuality education under the Reproductive Health Law to fulfill the rights of adolescents to age-appropriate information and services; and
Implementation of the recently enacted RA 11596 or the law prohibiting the practice of child marriage in the country.
The #GirlDefenders Vote encourages voters to choose candidates with platform that upholds the rights of women and girls, to take into consideration the future of children – especially girls – in voting, to never believe nor propagate fake news, and to act together in expanding the network of the #GirlDefenders Alliance.
The organizations that attended shared their solidarity messages and talked about what voting for women and girls' rights means to them.
The event also featured performances from Pinang Dela Cruz and members of the community theater of Barangay Culiat and Bayang Barrios at ang Naliyagan. The culminating event ended with a symbolic action by raising their voices and committing to cast their vote for women and girls.