'Guhit para sa pagbabago' promotes comic strips and cartoons as medium for advocacy  
About a hundred aspiring cartoonists attended today's Guhit para sa Pagbabago, a workshop on using comic strip and editorial cartoon as medium for advocacy and raising awareness on various social issues, particularly during the elections. The workshop was organized by the Philippine Legislators' Committee on Population and Development under its iChange: Vote for Our Future electoral campaign and Pitik Bulag.
Inspirational messages were provided first by cartoonist Dibujo of Isang Tasang Kape, co-founder of Pitik Bulag, and Mr. Rom Dongeto, PLCPD's Executive Director.  Dibujo shared the role of cartoonists as effective communicators and emphasized the role of art as a medium for mainstreaming electoral issue. According to Dibujo, thanks to social media, cartoons are back into the mainstream. For his part, Mr. Dongeto highlighted the role of arts in drawing attention to the current situation of society and in mobilizing support for policies, similar to the arts produced during the '70s or under the martial law period. He also forwarded the importance of engaging in electoral discourse, particularly in the 2022 elections through art. Lastly, Mr. Dongeto introduced the iChange campaign of PLCPD and emphasized the need to discuss key human development and look into the track record of the candidates in the upcoming elections.
The workshop also provided an overview of the iChange: Vote for our Future campaign where representatives from PLCPD shared the different thematic areas of the campaign such Vote For Inclusive and Sustainable Rural Development, Vote for Children, the #GirlDefenders Vote, and Vote for Tobacco-Free Generation.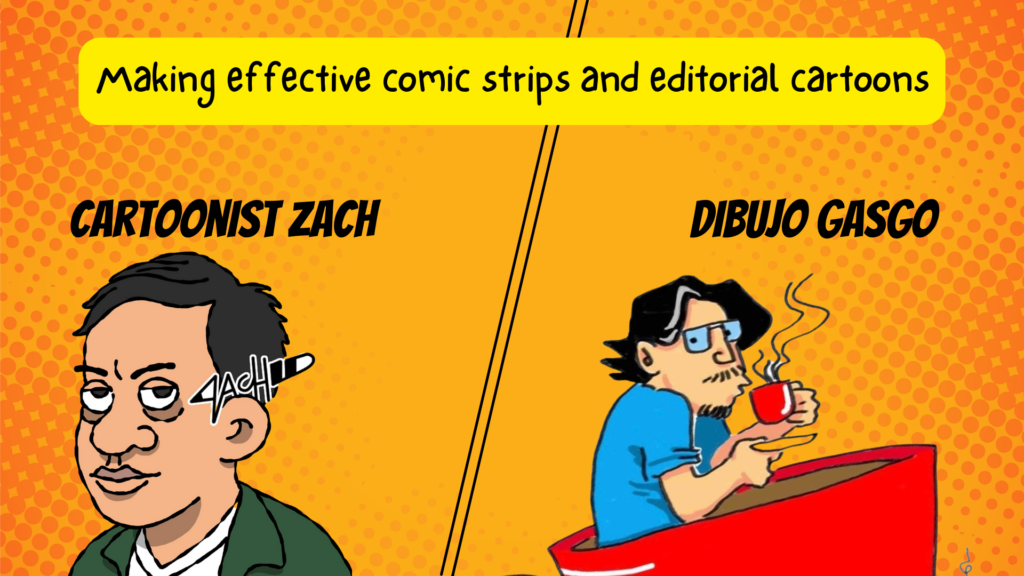 The second half of the workshop was a coaching session on making effective comic strips and cartoons that was facilitated by Cartoonist Zach and Dibujo of Pitik Bulag.
A comic strip and editorial cartoon contest for the various iChange themes was launched by PLCPD and Pitik Bulag. The contest is open to young people aged 18-30 and will run until March 16.
iChange: Vote for our future is an issue-based electoral and voter education campaign aimed at elevating important human development concerns as electoral issues and empowering the electorate with information to vote wisely and responsibly in the May 2022 elections.