Job Announcement: Training Officer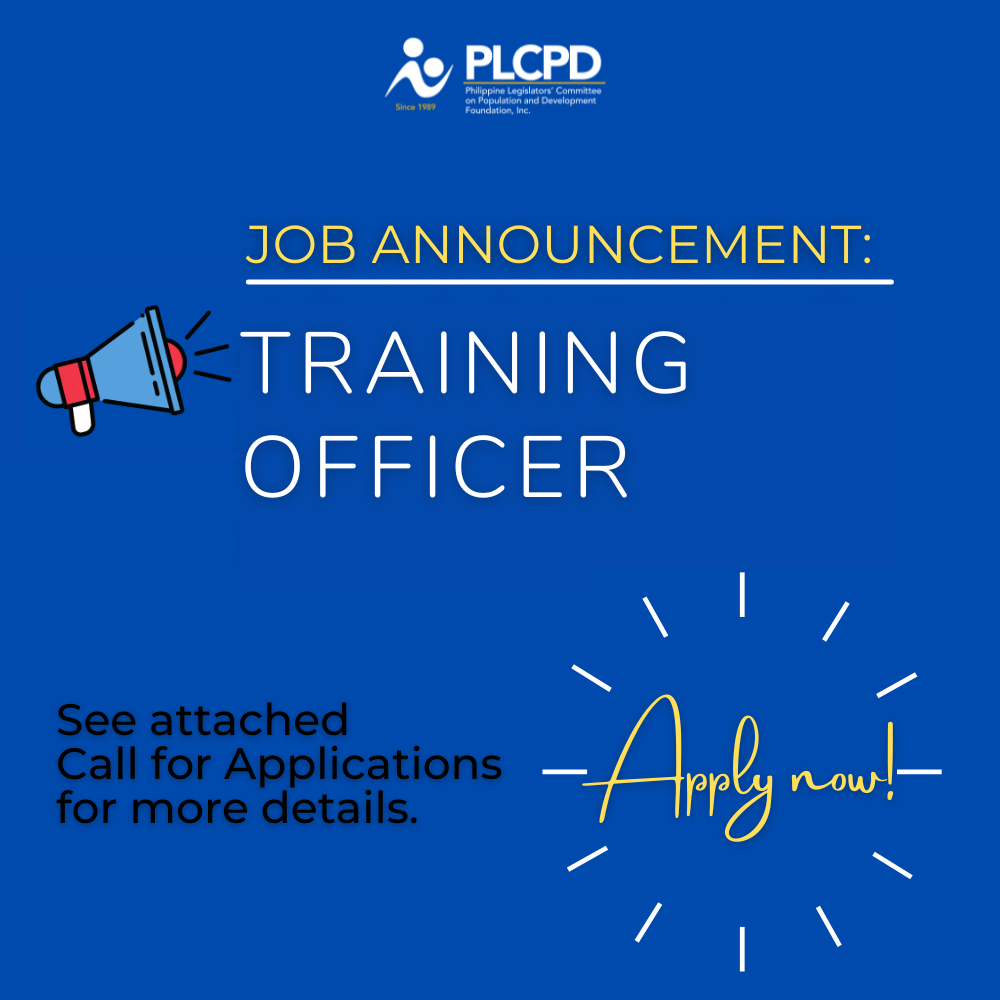 Posting date: August 22, 2023
PLCPD is looking for an individual who is interested to work full-time as Training Officer (TO).
Interested applicants may send their CV and letter of application to plcpdfound@plcpd.org.ph. Address your communication to Mr. Romeo C. Dongeto, Executive Director. Deadline of applications is on September 15, 2023.
Main functions of the Training Officer:
In-charge of all training related activities
Recommends, designs, develops and implements innovative learning and development programs
Assist in Identifying and assessing future and current training needs of partners and target beneficiaries
Conduct effective orientation and training sessions
Coordinate training activities of the project with partners and target groups
Monitor and evaluate the training effectiveness through feedback and evaluation following the sessions to continuously improve learning effectiveness.
Manage training schedule
Maintain a keen understanding of training trends, developments and best practices
Manage learning and development initiatives including coordination of logistics, managing materials and or virtual tools.
Job qualifications:
Minimum of 2 years' experience as Training Facilitator

With experience in training community leaders and members.Proficient with productivity and presentation tools such as PowerPoint, Google slides, Word, e-mail and the like.Must have excellent communication skillsWilling to work on site.
Has the ability to assume responsibility with minimal supervision

With Good Moral Character Certificate from previous employer