New admin, Congress urged to end hunger and malnutrition
May 19, 2016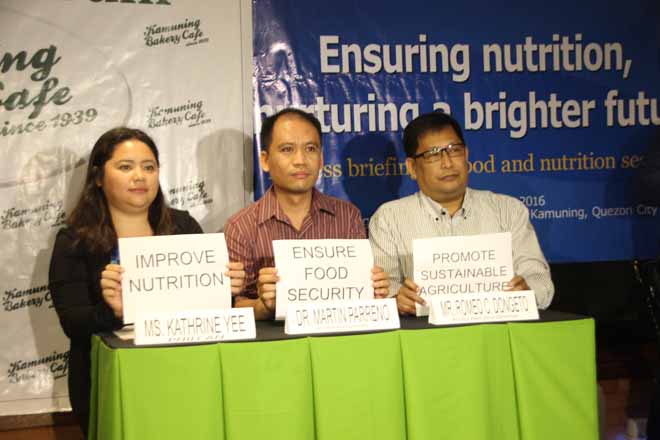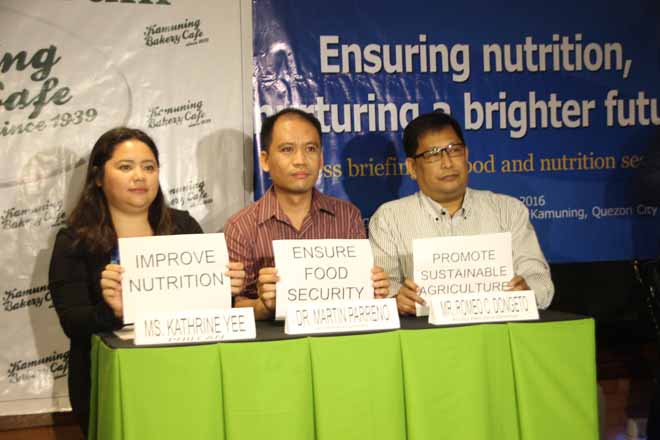 May 19, 2016
Advocacy group Philippine Legislators' Committee on Population and Development (PLCPD) challenged President-elect Rodrigo Duterte and members of the incoming 17th Congress to prioritize ending hunger and malnutrition in the country.
Speaking at the regular Pandesal Forum in Quezon City, PLCPD executive director Romeo Dongeto said that the next administration and Congress will be tested on their commitment and actions towards ending the most persistent and pervasive problems of the country, including hunger and malnutrition.
He also reminded the incoming government officials of the new Sustainable Development Goals, which rest on the importance of human development in building a brighter future. He stressed that number two among the 17 global goals is ending hunger, achieving food security, improving nutrition and promoting sustainable agriculture.
"We have a lot of things yet to do to achieve food and nutrition security. The next government should look into a wide range of issues, from agriculture to trade, from infrastructure to financing, from healthcare to clean water and sanitation," Dongeto said.
According to Dongeto, achieving food and nutrition security should begin with the review of the implementation of existing laws and programs.
"We have many good laws on food and nutrition. There are at least 21 government agencies with mandates that directly or indirectly affect the many facets of food and nutrition security. Yet millions of Filipinos still experience hunger, chronic malnutrition and micronutrient deficiency," Dongeto lamented.
In 2015, 13.4% of Filipinos said they experienced hunger, according to the Social Weather Stations. 33 in 100 children aged below five are stunted or too short for their age ("bansot") while seven in 100 children of the same age bracket are wasted or too thin for their height, according to Food and Nutrition Research Institute (2015).
On one hand, one in every 10 Filipino adults suffer from chronic energy deficiency, according to the 2013 National Nutrition Survey.
"President-elect Duterte should deliver on his promise of eradicating poverty, especially in the rural areas, by empowering small farmers and fisherfolk," Dongeto said.
The next government should develop the countryside, create sustainable livelihood and help farmers and fisherfolk withstand the impact of climate change and natural disasters, he added.
Dongeto also called on Congress to enact a law that will provide adequate healthcare, clean water, sanitation and nutrition interventions in the first 1,000 days – a period the covers the nine months of pregnancy to the child's second birthday which is critical in a child's physical and cognitive development.