Parliamentarians revisit the birthplace of ICPD Programme of Action  with new perspectives
March 29, 2022
Around 40 parliamentarians from the Asian and Arab regions convened in an annual meeting of parliamentarians in Cairo on March 2-3. The Philippine Legislators' Committee on Population and Development (PLCPD) participated in the meeting and shared the Philippine experience in legislating the ban on child marriage in the country.
In the Philippines, the practice of child marriage, particularly in indigenous and Muslim communities will soon be penalized. The bill prohibiting child marriage was signed by President Duterte into law on December 10, 2021. Republic Act (RA) 11596 or the Law Prohibiting Child Marriage seeks to protect children by prohibiting the solemnization and facilitation of child marriage and declaring child marriage as illegal and a public crime.
PLCPD Chairperson for the House of Representatives and also the committee sponsor of the bill prohibiting child marriage, Representative Maria Lourdes Acosta-Alba, presented the salient provisions of the law and why it is critically important to implement it at the soonest possible time.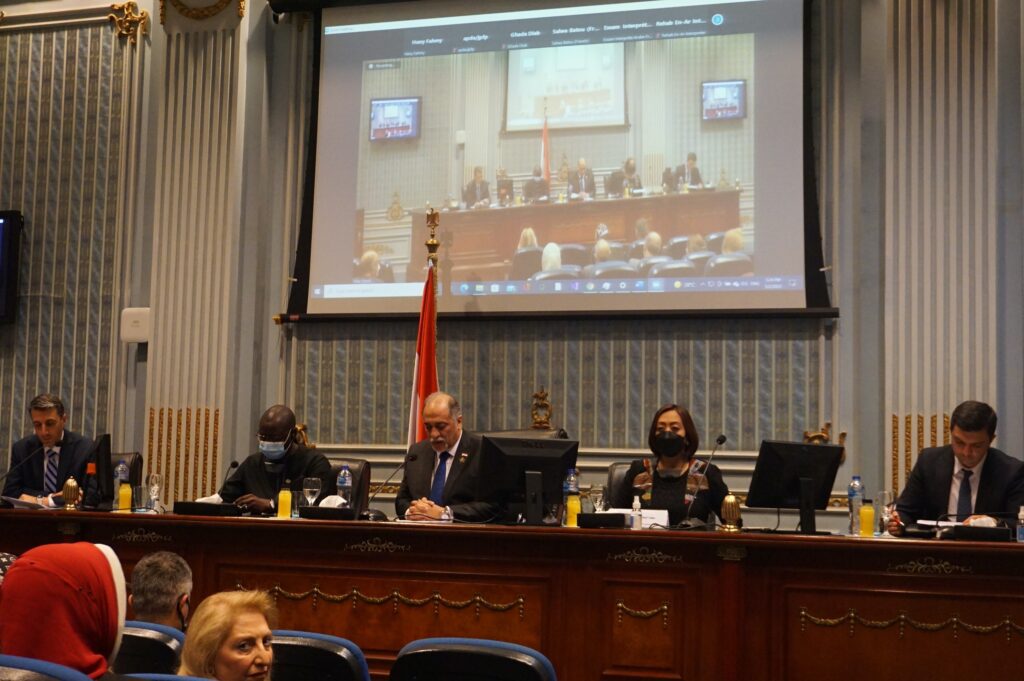 In the session titled, "Human Rights Approach to Address Impact of Covid-19 on Women in the Regions" where Hon. Acosta-Alba shared the Philippines experience on the passage of RA11596, she reiterated that child marriage is a human rights violation but many countries still allow it to persist. Parties to this horrible practice point to poverty as the main driver, citing that child marriage is a means for survival of the family and of the girl. As such, the adverse economic effect of the Covid-19 pandemic is expected to further increase the practice, hence the need for countries to make sure that the legal framework criminalizing it is present.
She ended her presentation with the call for the Asian and Arab regions to uphold the rights of girls by creating an enabling social environment where child marriage will not thrive. Governments must also need to empower children through the provision of information, skills and support network, enhance children's access to and completion of quality education, provide economic support and incentives to children and their families, and apply strategic interventions to influence and empower parents and community leaders to discourage and eradicate the practice of child marriage.
It will be recalled that in September 1994, the United Nations Population Fund (UNFPA) supported the conduct of the International Conference on Population and Development (ICPD) in Cairo, Egypt. The said conference adopted the ICPD Programme of Action, which emphasizes the essential and mutually reinforcing linkages between population and development and the need to institute policies and legislation that will increase access of women and girls to education, reduce maternal, infant and child mortality, and improve access to reproductive and sexual health services. Nearly three decades passed and several milestone successes have been recorded, including ending of child marriage. In the Arab region alone, countries such as Egypt, Sudan, Morocco, and Syria have raised their legal age of marriage.