PLCPD urges local and national bets to defend RH in Cotabato City forum
April 14, 2016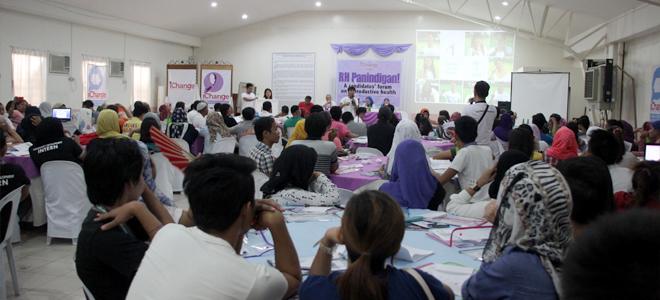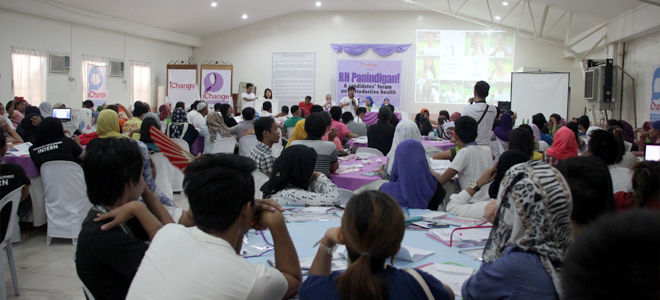 April 12, 2016
COTABATO CITY – Advocacy group Philippine Legislators' Committee on Population and Development (PLCPD) challenged national and local candidates to ensure the full implementation of the Reproductive Health Law in a forum today at the El Manuel Hotel and Convention Center.
Mr. Rio Magpayo, PLCPD manager for local advocacy, stressed that reproductive health is a fundamental human right that the government should actively fulfil, defend and promote.
"The Reproductive Health Law mandates the government to provide RH information and services to the public. Government officials should uphold the law and back its full and meaningful implementation," Mr. Magpayo said.
The RH Law was passed in December 2012 after more than a decade in the legislative mill but only took effect in April 2014 when the Supreme Court upheld its constitutionality.
The Autonomous Region in Muslim Mindanao (ARMM) also enacted its regional RH law (Muslim Mindanao Autonomy Act 292) in December 2012, days before President Aquino signed the RH Law.
"The responsibility to fully implement the RH Law not only rests in national officials and executive agencies but also in the local government because they are at the forefront in addressing people's needs," Mr. Magpayo emphasized.
"We have to ensure that the next set of leaders both at the national and local levels will prioritize the delivery of RH services to promote contraceptive use and improve maternal health," he added.
According to the 2013 National Demographic and Health Study, ARMM has high unmet need for family planning and low contraceptive prevalence rate. Women in the region also lack of access to skilled birth attendance and antenatal and postnatal care, the survey showed.
"The 2016 elections is a critical opportunity for us to ensure public access to reproductive health information and services by electing leaders who will defend our RH rights," Mr. Magpayo said.
"A great majority of Filipinos say family planning is important," Mr. Magpayo added, citing the results of a Pulse Asia survey which showed overwhelming (95%) public support nationwide for family planning. "Candidates should heed the people's voice," he concluded.
The forum was conducted as part of PLCPD's "iChange: Vote for Change" voter education campaign, in partnership with Coalition of Human Rights Defenders and Peacebuilders (CHRDP).