Stakeholders in Cordillera say no to lowering minimum age of criminal responsibility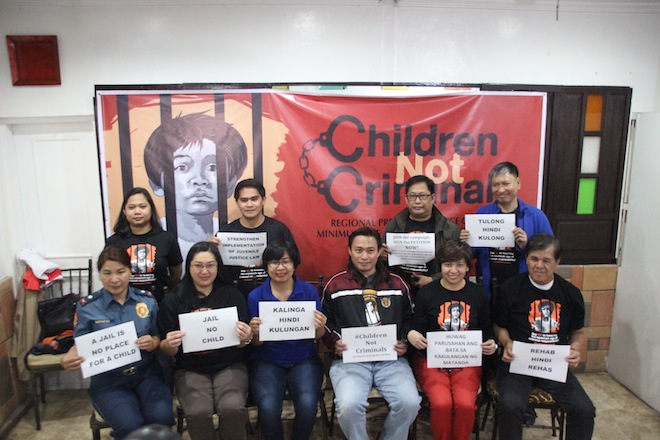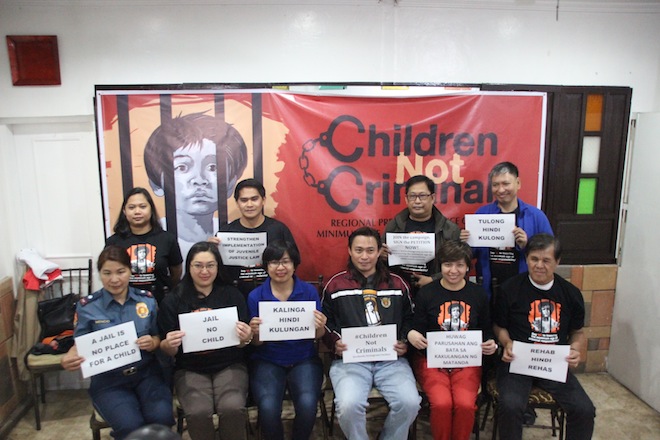 BAGUIO CITY, January 27. Children's rights advocates and media practitioners in the Cordillera region gathered in back-to-back activities against the current moves in Congress to lower the minimum age of criminal responsibility (MACR) and in support of calls to strengthen the implementation of Juvenile Justice and Welfare Act (JJWA).
After launching a campaign in Quezon City last January 12, members and partners of children's rights alliances Child Rights Network (CRN) and Philippine Action for Youth Offenders (PAYO) conducted a policy forum and media conference on January 27—together with Baguio-based Child and Family Services, Inc—and in partnership with the Regional Juvenile Justice and Welfare (RJJC), and the Department fo Social Welfare and Development-Cordillera Administrative Region (DSWD-CAR).
The CRN, represented by its convenor, the Philippine Legislators'Committee on Population and Development (PLCPD) through Executive Director Romeo Dongeto, together with UNICEF Philippines social policy specialist Atty. Anjanette Saguisag, and Ifugao representative and PLCPD Chair Teddy Baguilat shared updates on the progress of the bills that seek to amend the JJWA and lower the minimum age of criminal responsibility from 15 to nine years old, the country's commitment to protecting the rights of children in conflict with the law as enshrined in the Convention on the Rights of the Child, prospects for strengthening JJWA, and the current campaign led by CRN and PAYO to oppose the bill.
Meanwhile, program implementers at the local level, including Mankayan, Benguet Mayor Materno Luspian; Commission on Human Rights Regional Director Rommel Daguimol; Head of Women and Children Protection Desk, PNP Regional Office-CAR PCI Divina Mencio; Prosecutor of Department of Justice-CAR Atty. Maribelle Uminga, Head of Baguio City Social Development Center Ms. Ellen Dayag; and a social worker from the Regional Rehabilitation Center for the Youth, Mr. Johnny Bumakil presented current challenges in implementing the JJWA and how these challenges can be addressed through enough funding, investment in human resources, capacity-building of implementers, and awareness raising and support of immediate social networks of children in conflict with the law, among others. These suggestions were noted
A short version of the film Bunso by Ditsi Carolino, depicting conditions of children in jail prior to the enactment of the JJWA, was also shown, while a former child in conflict with the law shared his experience as a resident of the RRYC, where he was able to recover and transform his life.
In response, participants committed to support the public campaign to oppose the lowering of minimum age of criminal responsibility.
The public forum and media conference are part of a series of activities against the lowering of MACR led by chid rights groups CRN and MACR. Next media activities include: a press conference in Cebu City (February 2), a press conference in Davao (February 10), a press conference in Legazpi City (February 14), and a national press conference in Quezon City.