We Are #TobaccoFreeGeneration Learning Exchange and Solidarity Rally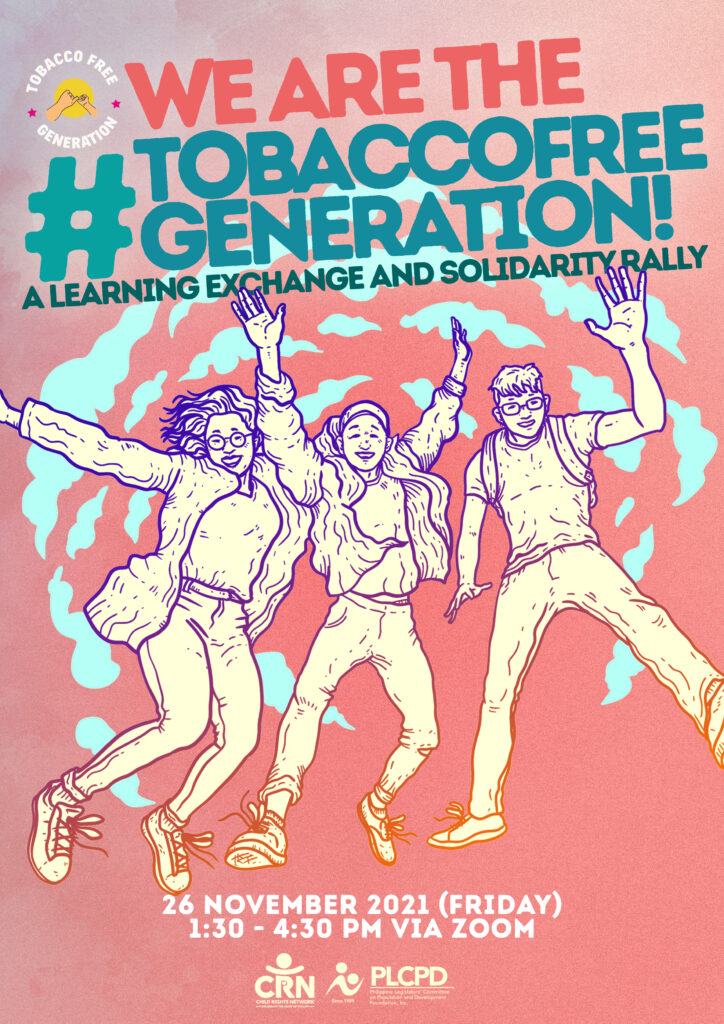 Inviting children and youth to participate in this learning exchange and solidarity rally! We will hear youth leaders call on legislators to pass tobacco regulation bills that protect public health and the protection of young people and reject bills that compromise their health and their future.
For more information, visit the Facebook pages of Child Rights Network and PLCPD. This event will also be livestreamed on these pages.